1760 Antique Ebony and Inlaid Ivory Table, Complete Restoration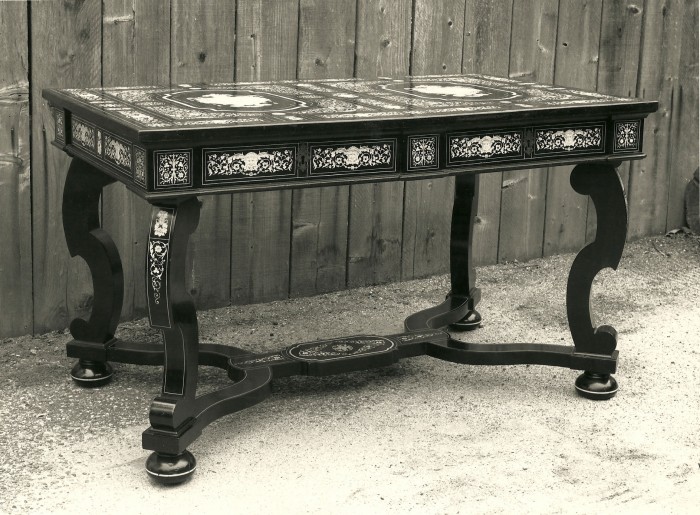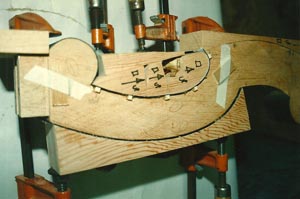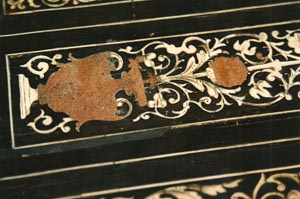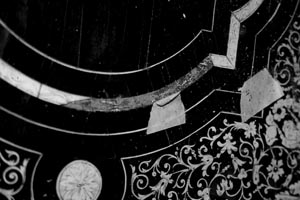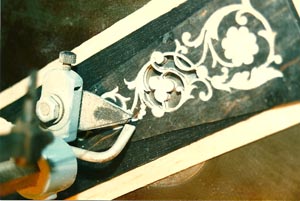 We specialize in repair of fine antique and museum quality furniture, such as in the repairs and restoration of veneered, inlaid or marquetry furniture, as well as Pietra Dure and other forms of fine decoration. This is done in a way that honors the value and integrity of the piece and its intended use. When a cherished antique, contemporary piece of furniture or piece of fine art gets damaged from poor handling during transport, exposure to the elements, accidents, water damage, fire or general overuse, there may be several possible ways to correct or fix the damage, but only a few that would be appropriate. It is essential that the proper methods and materials are employed to do a proper and long lasting repair. We can also recommend ways to properly maintain high value furniture and artwork, to protect and preserve it for future generations.
The process of repairing a damaged piece of furniture starts by determining the age, style, value, extent of damage to the furniture, and selecting the proper repair method. Not every piece is the same and depending on the age and quality of the piece, and options will present themselves to correctly restore the piece to its original condition. Occasionally we are presented with antiques that have been repaired with non-approved methods, which can complicate matters if the work was poorly done. These non-traditional repairs can devalue a piece and may have to be corrected first, before a lasting traditional repair can be done. Most fine antiques were assembled with hide glue, have a shellac or varnish finish, built with traditional joining techniques, and should be repaired using the same materials and techniques whenever possible. This will preserve the value of the piece.
I believe the old world craftsman repair techniques I learned in Europe and currently use on valuable collection pieces, are of the highest standard and I can offer a quality valued repair on your treasured piece.
Damage Assessment Reports
Documenting damage on a piece of furniture is something that is done for insurance, shippers or owners of furniture, and are used to settle claims, document historical repairs, and suggest possible repair solutions. These are accompanied by photo documentation and a written report if required. They can be used in conjunction with a professional appraisal or estate evaluation where needed. These reports are usually prepared and billed separately of the repair cost, or can be included in the final bill, if you would like us to complete the repairs on the piece.
To find out how I can be of more assistance, you can e-mail me for more information, or place a call to make an appointment or arrange a site visit.                             
Paul Schürch Woodwork
731 Bond Ave.
Santa Barbara, CA.
805-965-3821
805-966-5426 (fax)
Please click here to email Paul Schürch