11. Ribbon Butterfly Table (previous)
13. Grapevine Table (next)
​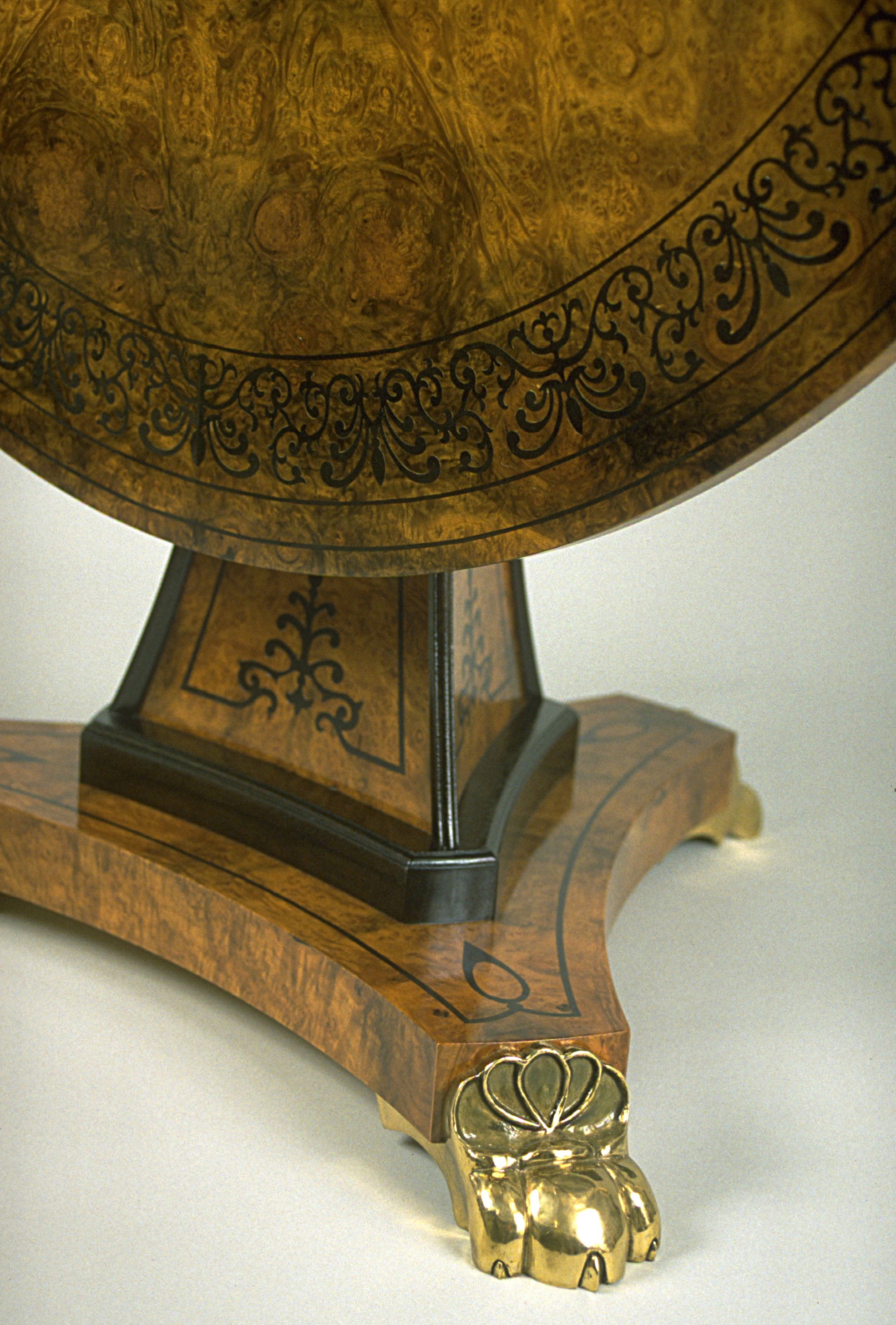 A traditional fine marquetry table. While this is not a reproduction, it was made in the style of Charles the Tenth. We made an edition of 10 of these table, and the black pear inlay with shiny bronze feet, the artist proof. The shaped base with custom made three toed bronze griffin feet set off this tilt top Breakfast table very nicely. These were made with sustainable yield, recycled lumber and finished with non-toxic orange extract based varnish.
Wood: Pollard Ash (Laurel burl) and Purpleheart, bronze feet. Artist proof with black dyed pearwood inlay.
Finish: Citrus oil varnish.
Dimensions: 19″high X 42″ diameter (48 cm x 107 cm)
©1994 Paul Schürch Woodwork
11. Ribbon Butterfly Table (previous)
13. Grapevine Table (next)