13. Grapevine Table (previous)
15. Ribbon Lay Table (next)
​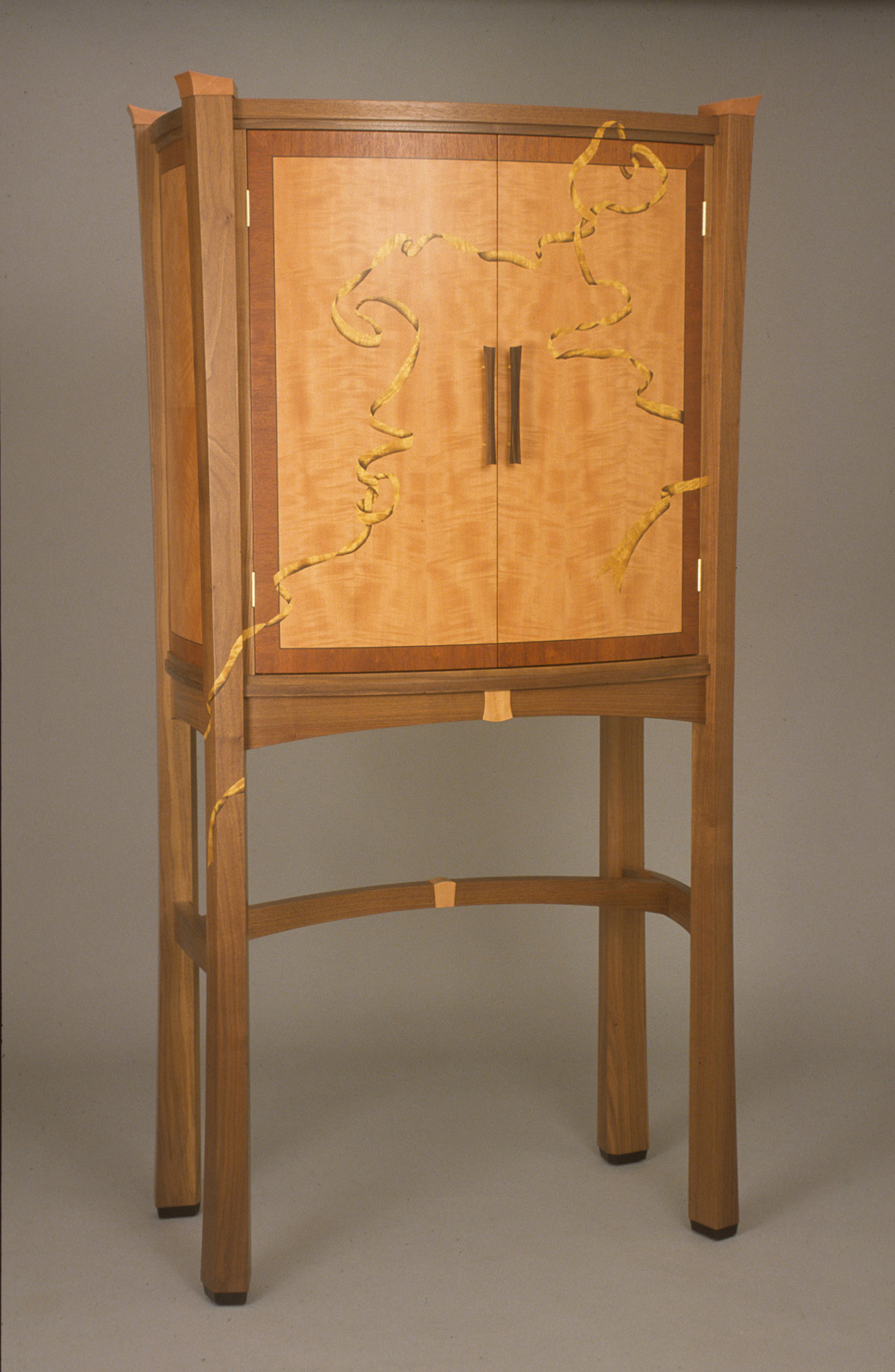 A storage or entertainment center cabinet with a wandering ribbon motif. This was a one-of-a-kind cabinet, with a slight Oriental influence of curved doors and side panels to match the graceful curves of the legs. This type of construction has the mechanical advantage of having the solid walnut wood of the frame (subject to wood movement), separate from the veneer construction, so both can move independently of each other, which prevents damage if subject to seasonal changes. The cabinet can be removed from the frame, to facilitate refinishing or doing a repair needed. Thilo Roemer and Randy Viscarra contributed to the making of this cabinet.
Wood: Walnut frame, Swiss pear and Satinwood.
Stone: Lapis.
Finish: Conversion Varnish lacquer.
Dimensions: 36″ x 72.5″ x 21″ deep (91.5 cm x 184 cm x 53.5 cm deep)
©2001 Paul Schürch Woodwork
13. Grapevine Table (previous)
15. Ribbon Lay Table (next)