17. Blackberry Table (previous)
19. Small Game Table (next)
​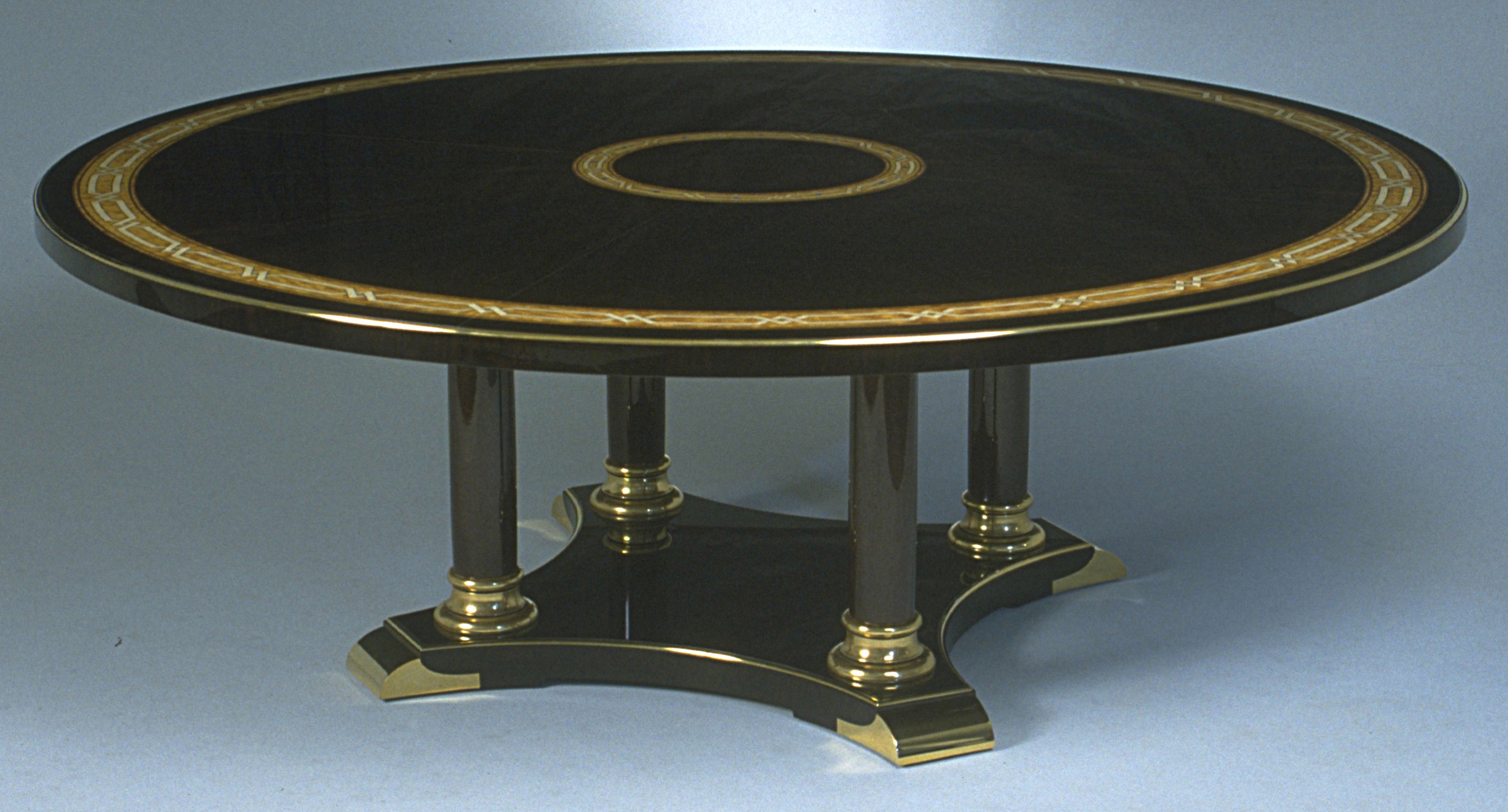 A magnificently large regency styled dining table designed to seat 12. This table was made in several sections, in order to transport it across the country, and brought to the penthouse on the tenth floor through a small elevator. Macassar Ebony, Gold plated hardware and some inlay details to throw a bit of color into the background.
Wood: Ebony, Mahogany, Satinwood, Tulipwood, Birdseye Maple.
Metal: Bronze (gold plated), Gold leaf.
Stone: Lapis Lazuli.
Finish: Conversion Varnish.
Dimensions: 30″ high X 84″ (7 feet) diameter (76 cm x 214 cm)
©1989 Paul Schürch Woodwork
17. Blackberry Table (previous)
19. Small Game Table (next)