47. Arctic Table Art (previous)
49. Cat-Tail Side Tables (next)
​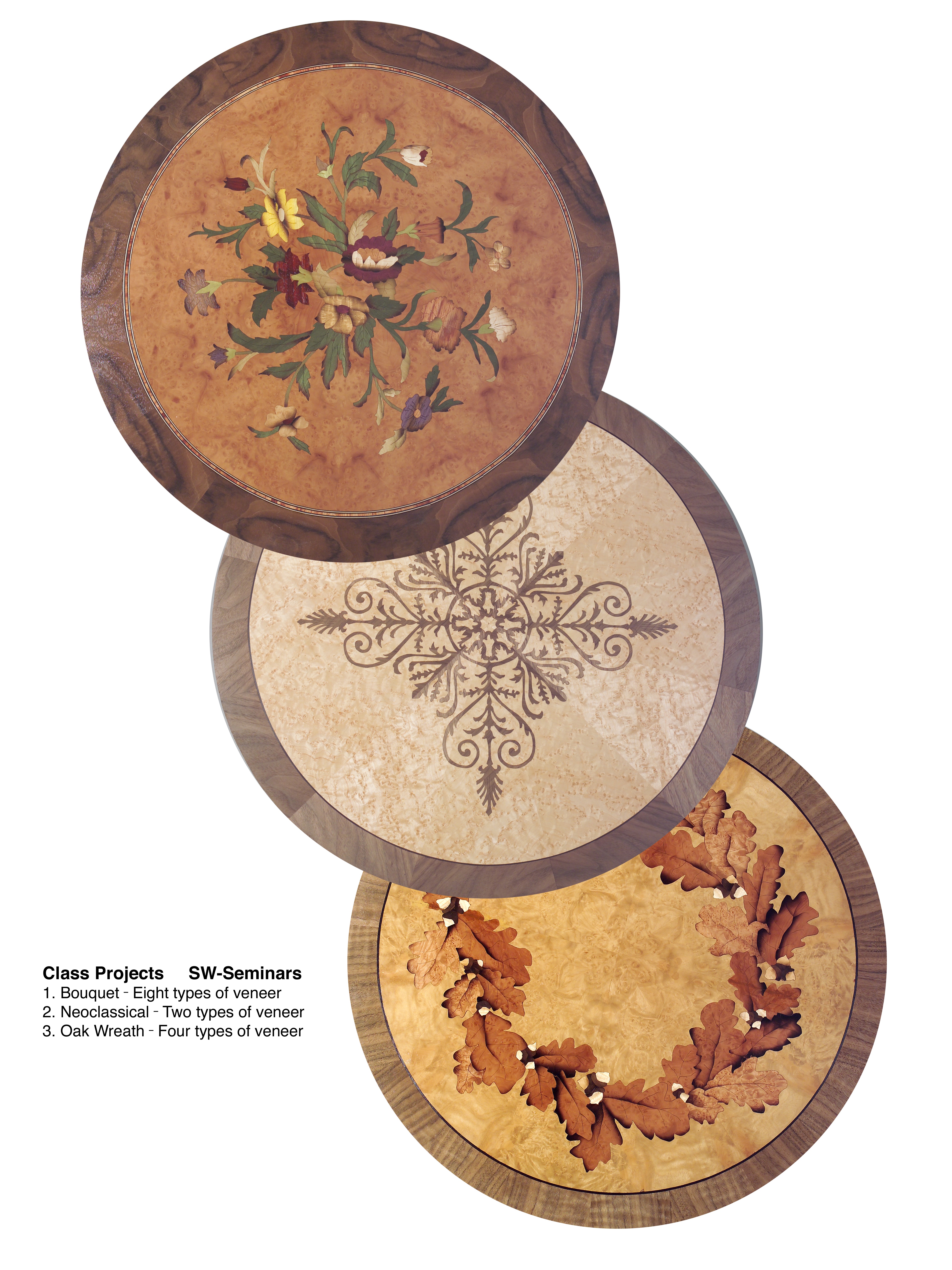 Prototype table top marquetry projects completed by myself, then given to class students to create over the period of two days, during my five-day decorative veneering and marquetry seminars.
1. Bouquet – Eight types of veneer.
2. Neoclassical – Two types of veneer.
3. Oak Wreath – Four types of veneer.
©2008 Paul Schürch Woodwork
47. Arctic Table Art (previous)
49. Cat-Tail Side Tables (next)