52. Book Vault Cabinet (previous)
54. Solel Ark/Podium/Table (next)
​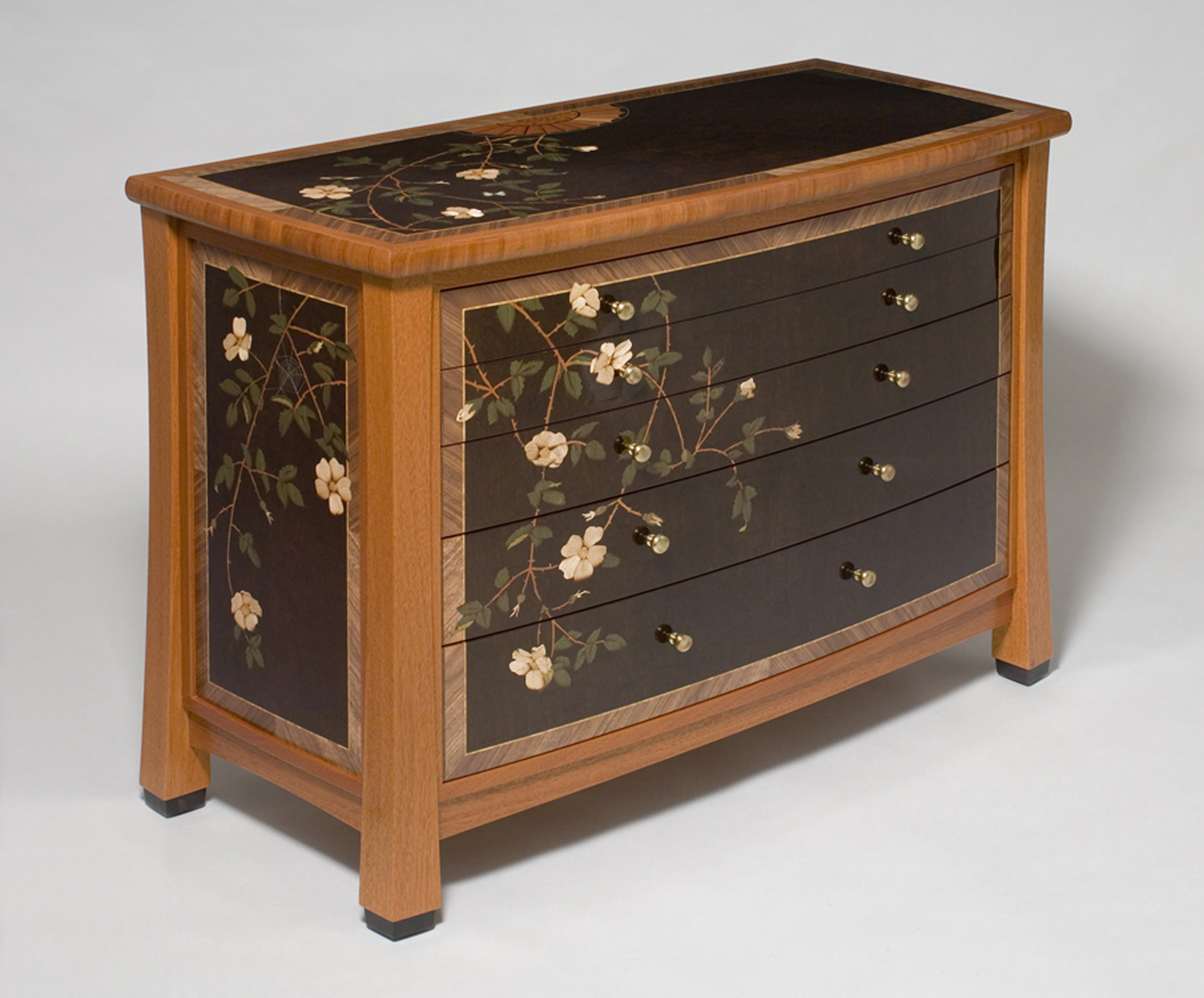 A bow front dresser featuring marquetry of the wild rose, draping over the side with stone inlay. This marquetry dresser was made with all wood mechanic, as one would find in a finely made antique.
The knob placement is done with ergonomics in mind, and lends an interesting twist to the design. The front and sides are lightly curved, and the marquetry image spills down the side, featuring a wild rose vine, a spider web of inlaid silver wire, then a spider, butterfly and ladybug made of stone. Can you find the spider waiting for the ladybug?  I made two copies of this design. One was a Maple frame and light red Elm background that was sold, and this Mahogany version, with the rare Brazilian dark Imbulia Burlwood background selected for contrast for the leaves and flowers.
Wood: Maple or Mahogany Frame, Madrone or Imbuilia background with Walnut veneer borders, Aspen, Bolivar, Satin Wood, and Burl wood elements in the design.
Stone: Lapis Lazuli, Opals, Malachite, and various Marble.
Finish: Conversion Varnish
Size: 34″ x 46.5″ x 21.5″ (68cm x 118cm x 55)
©2008 Paul Schürch Woodwork
52. Book Vault Cabinet (previous)
54. Solel Ark/Podium/Table (next)