54. Solel Ark/Podium/Table (previous)
56. Spiral Fish Table (next)
​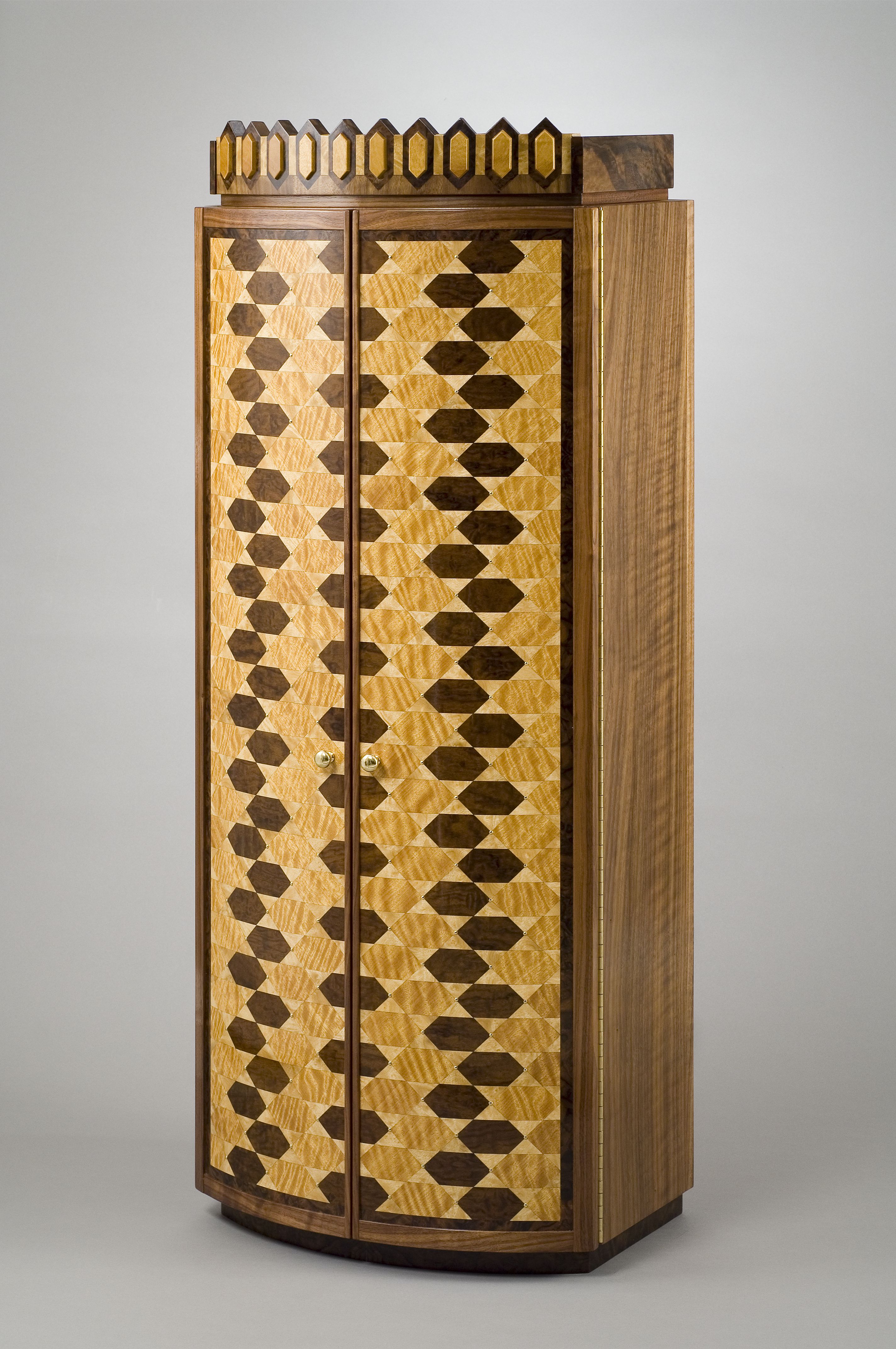 Small curved back wall and front door cabinet adorned with veneer parquetry and brass pin decoration with matching crown detail to store sacred scrolls.
Wood: Walnut frame, Satinwood, Walnut burl and Laurel burl.
Metal: Brass pins.
Finish: Catalyzed Lacquer.
Size: 18″ wide x 15″ deep x 46″ high (47cm x 38cm x 117cm)
©2008 Laurie Gross Studios & Paul Schürch Woodwork.
All rights reserved.
54. Solel Ark/Podium/Table (previous)
56. Spiral Fish Table (next)