58. Ruby Tiq Cabinet (previous)
60. BGB Dining Table (next)
​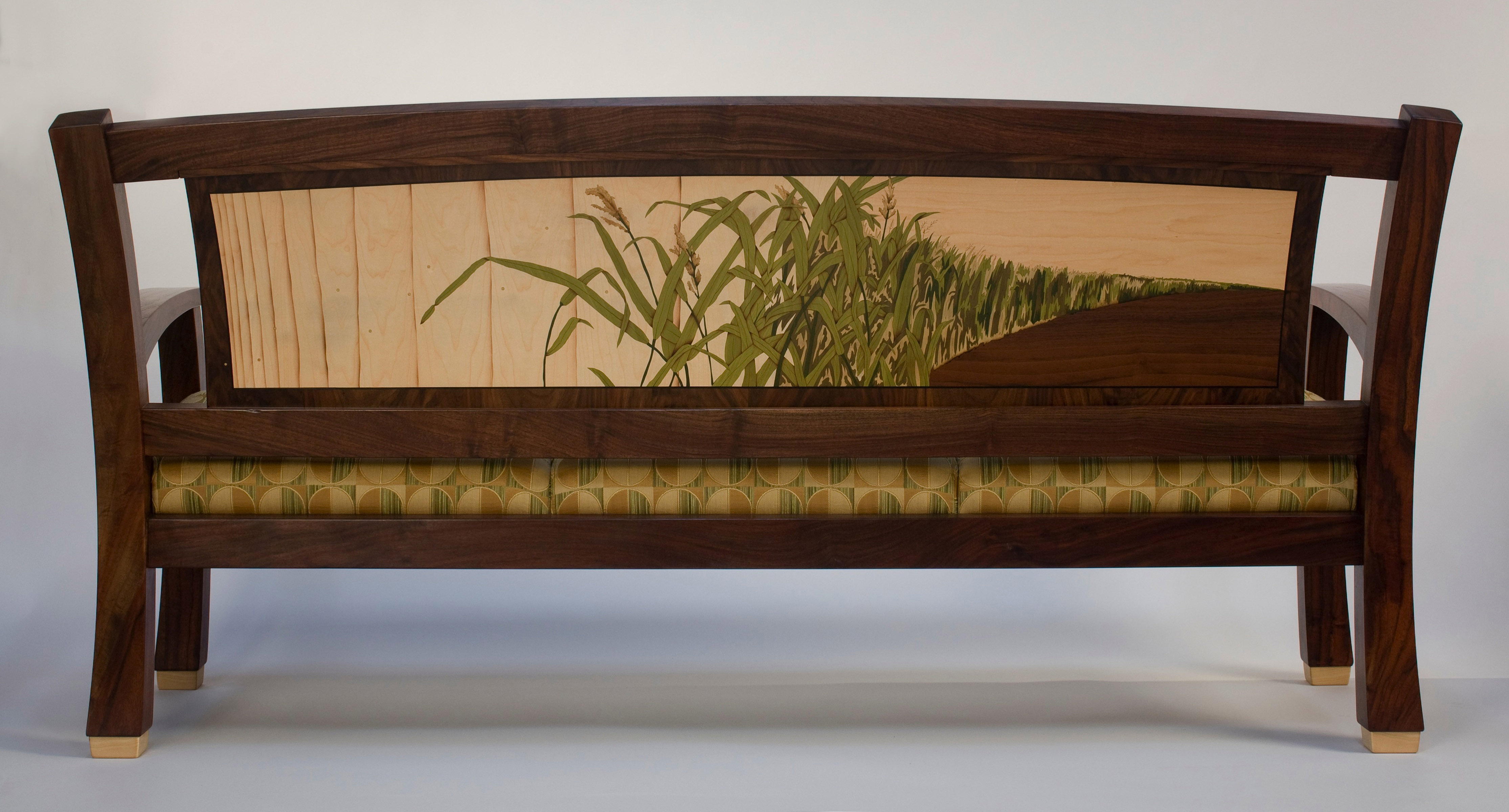 This is a walnut framed settee with marquetry depicting a sorghum crop circle. Designed and built to emphasize the usefulness of environmentally sustainable woods, glues and finishes. The framework was milled from a  walnut tree in Texas that came down during a storm. The back panel is made of pressed sorghum grass, manufactured into plywood, the glues used are a non toxic moisture cured glue, and the image on the backside is a veneered overlay depicting a sorghum field circling into the void….
Wood: Reclaimed Urban Claro Walnut, Poplar, Maple and Sorghum Board
Cushions: Silk
Finish: Natural Resin Oil and Wax
Size: 74″ Wide x 35″ High x 28″ Deep
©2007 Paul Schürch Woodwork
58. Ruby Tiq Cabinet (previous)
60. BGB Dining Table (next)