61. Neo-Deco Cabinet (previous)
63. Vader Table (next)
​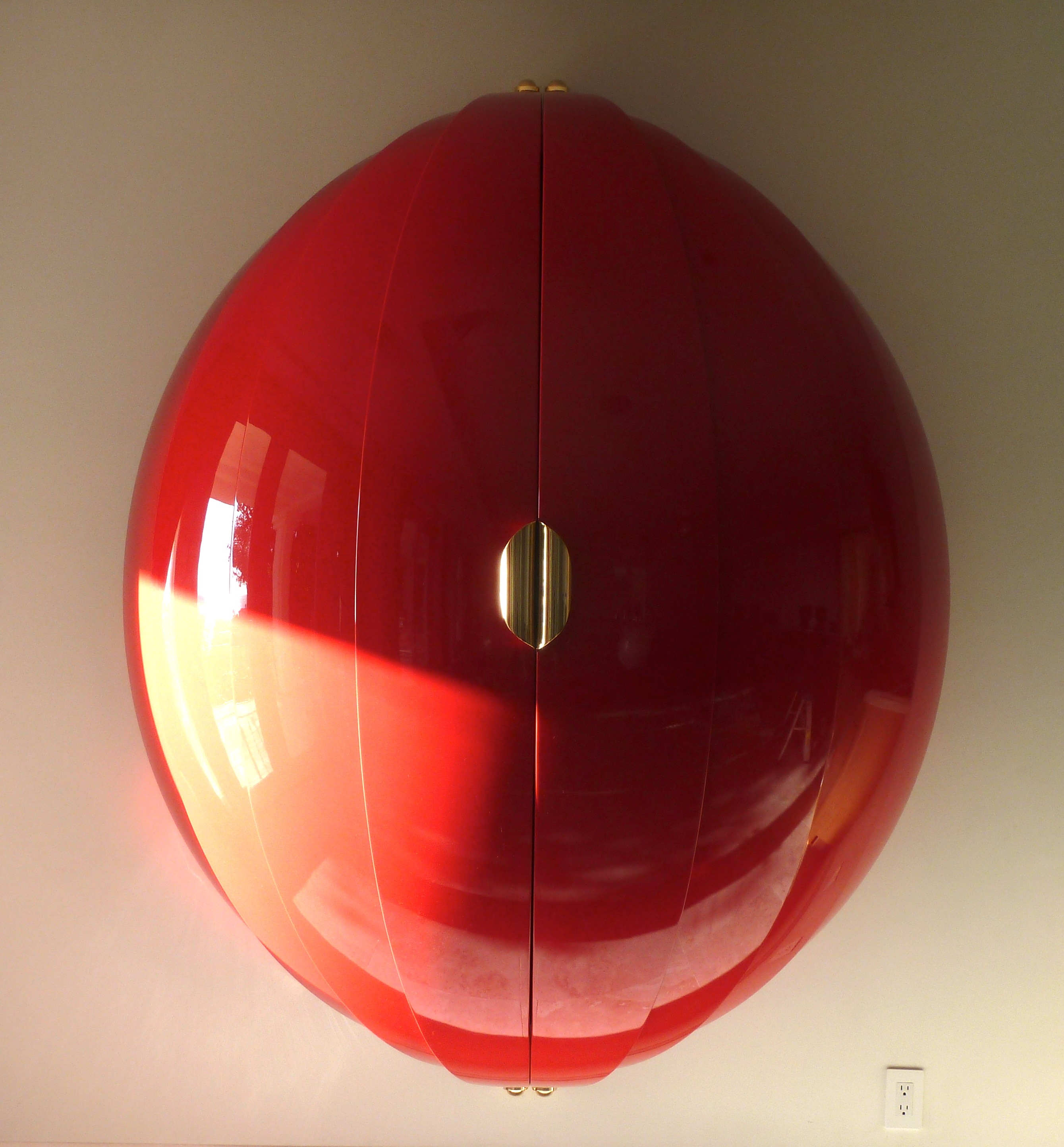 The 'Pod' is a six-foot diameter display cabinet with 10 articulated compound curved doors that sequentially nestle together when opened, and sequentially hook together when closing. I call this door hinge system a: "Lobster door mechanic" which suits the red auto paint. Scroll down to see a short movie of the build and another with the finished Pod in action. Evan Miller, Richard the Machinist, Kiva Wienstien-Decker and Flores Autobody helped in the construction of this cabinet.
Finish: Epoxy infused fiberglass door panels, with a car paint color of 'Mercedes Red' topcoat, Brushed black dyed riff oak interior.
Hardware: Gold plated steel hardware
Dimensions: 72" diameter (183 cm), Depth 38"
©2013 Paul Schürch Woodwork
61. Neo-Deco Cabinet (previous)
63. Vader Table (next)