62. Pod Cabinet (previous)
64. Hummingbird Jewelry Armoire (next)
​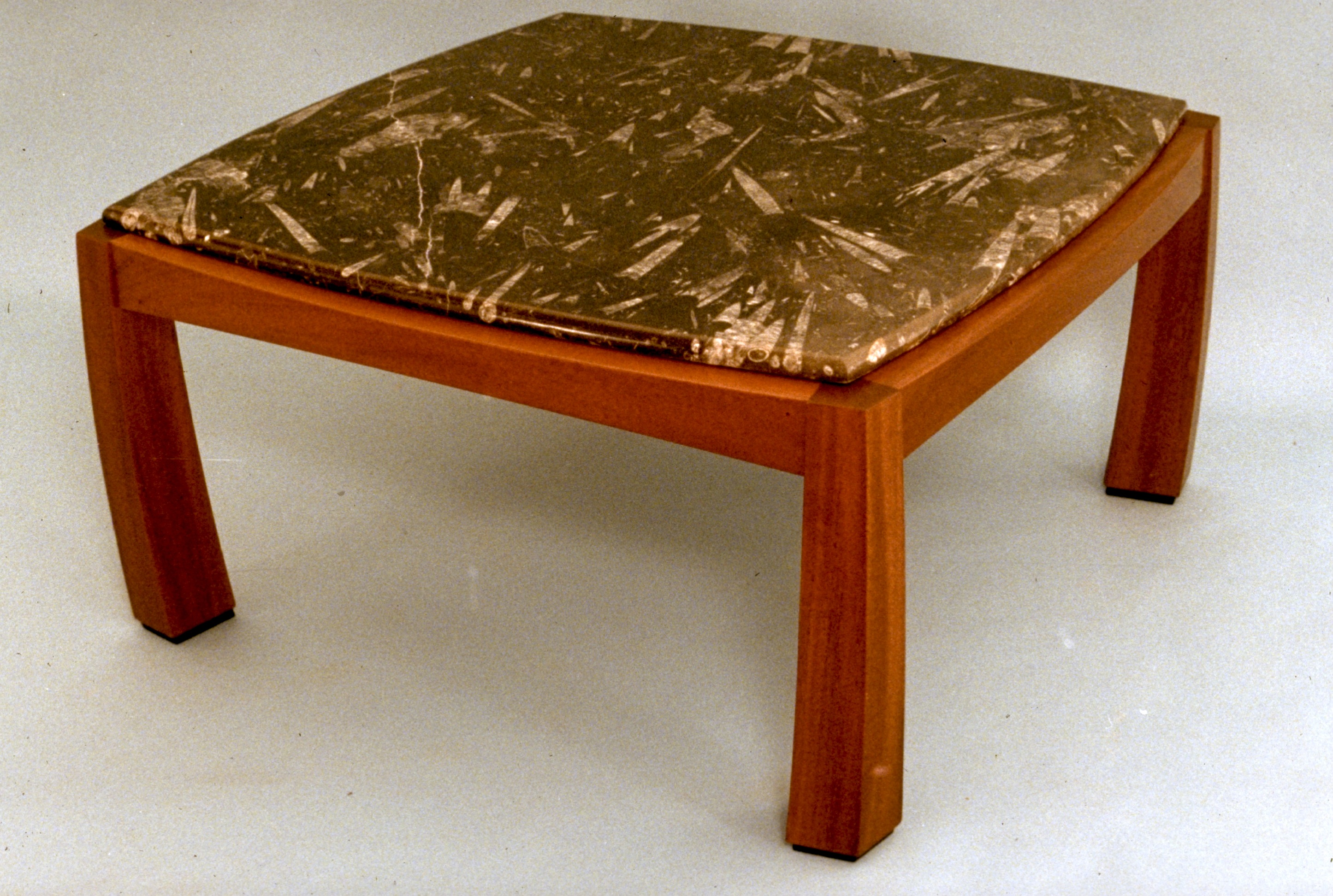 This coffee table features a fossillferous limestone slab top shaped to a curved facet solid mahogany base. This limestone contains Orthoceras trilobites fossils that were trapped 350 million year ago, and was quarried near Morocco. This was an exceptionally beautiful and a structurally sound slab, that was cut and shaped first, then the solid mahogany base was custom made to fit the top.
Dimensions: 38" x 38" x 19" high
Finish: Hand rubbed Tung Oil finish
©1996 Paul Schürch Woodwork
62. Pod Cabinet (previous)
64. Hummingbird Jewelry Armoire (next)