63. Vader Table (previous)
65. Five Turned Vessels (next)
​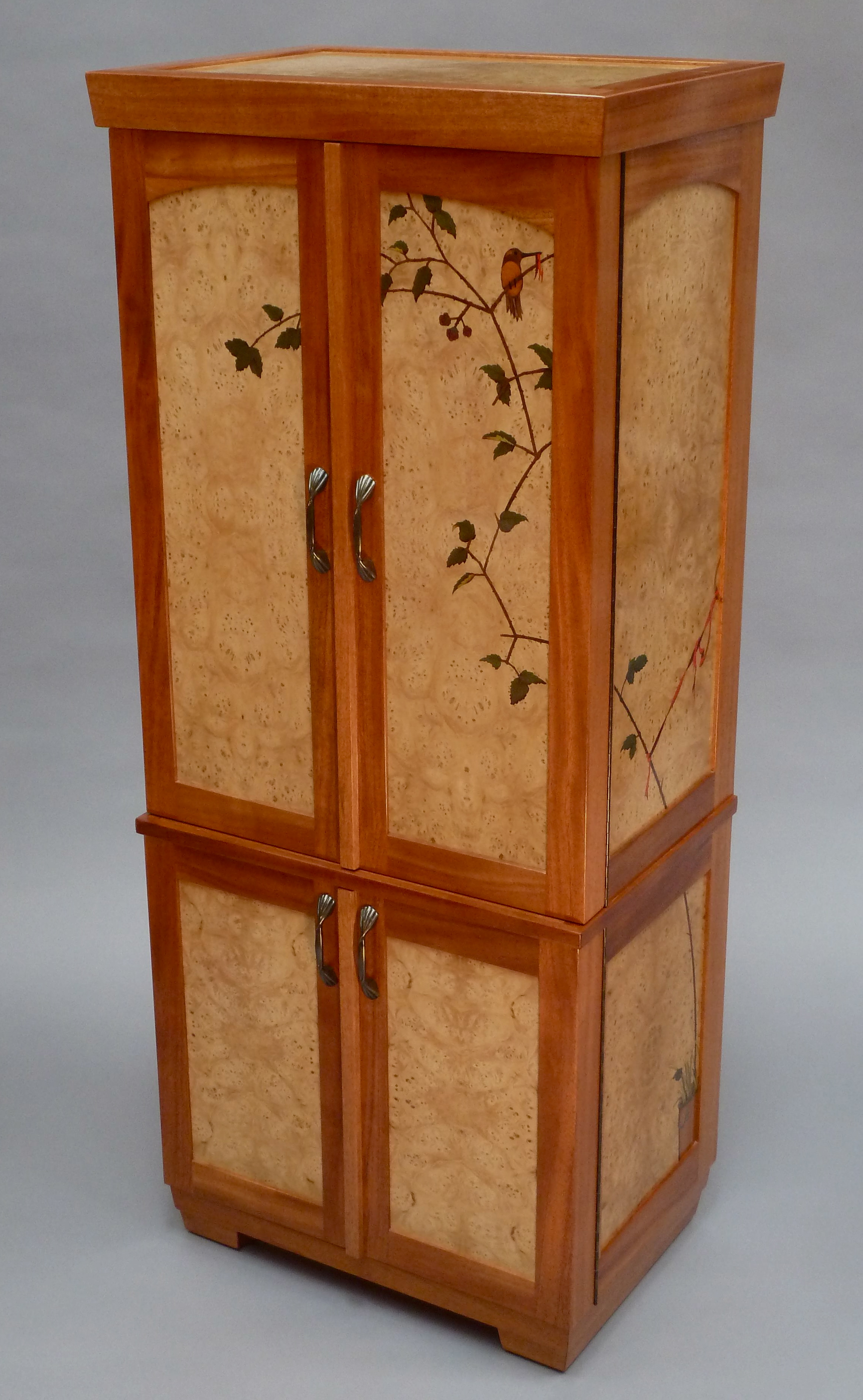 This compact armoire is for the storage of jewelry, hanging necklaces, rings in the 21 silk-lined drawers and several secret compartments for high value items. The casework is a sustainable wood of African mahogany, Laurel burl veneer background and various natural and dyed wood veneers. The center fall flap door features a wood and abalone shell marquetry inlay of a hummingbird image. This cabinet just happened to be commissioned during the construction of the Thistle cabinet (#66), when the interior 21-drawer unit was just getting started, after the casework was done on the Thistle. I then proceeded to make two interior drawer units; one of mahogany for the Hummingbird Armoire, and one of cherry for the Thistle cabinet. This meant taking the unusual step of building the Hummingbird cabinet around the finished drawer unit. This project took one year, with Wesley Johnson, Niclaus Josten, Kiva Weinstein-Decker and Kirk Ponto assisting with its construction.
Materials: African Mahogany, Laurel burl, Exotic veneers, dyed red and blue Veneers, Abalone shell, Bronze and Brass
Finish: Shellac and hand rubbed poly oil
Dimensions: 17" x 57" x 16" deep (43 cm x 145 cm x 40.5 cm deep)
©2012 Paul Schürch Woodwork
63. Vader Table (previous)
65. Five Turned Vessels (next)