65. Five Turned Vessels (previous)
67. Viola de Gamba (next)
​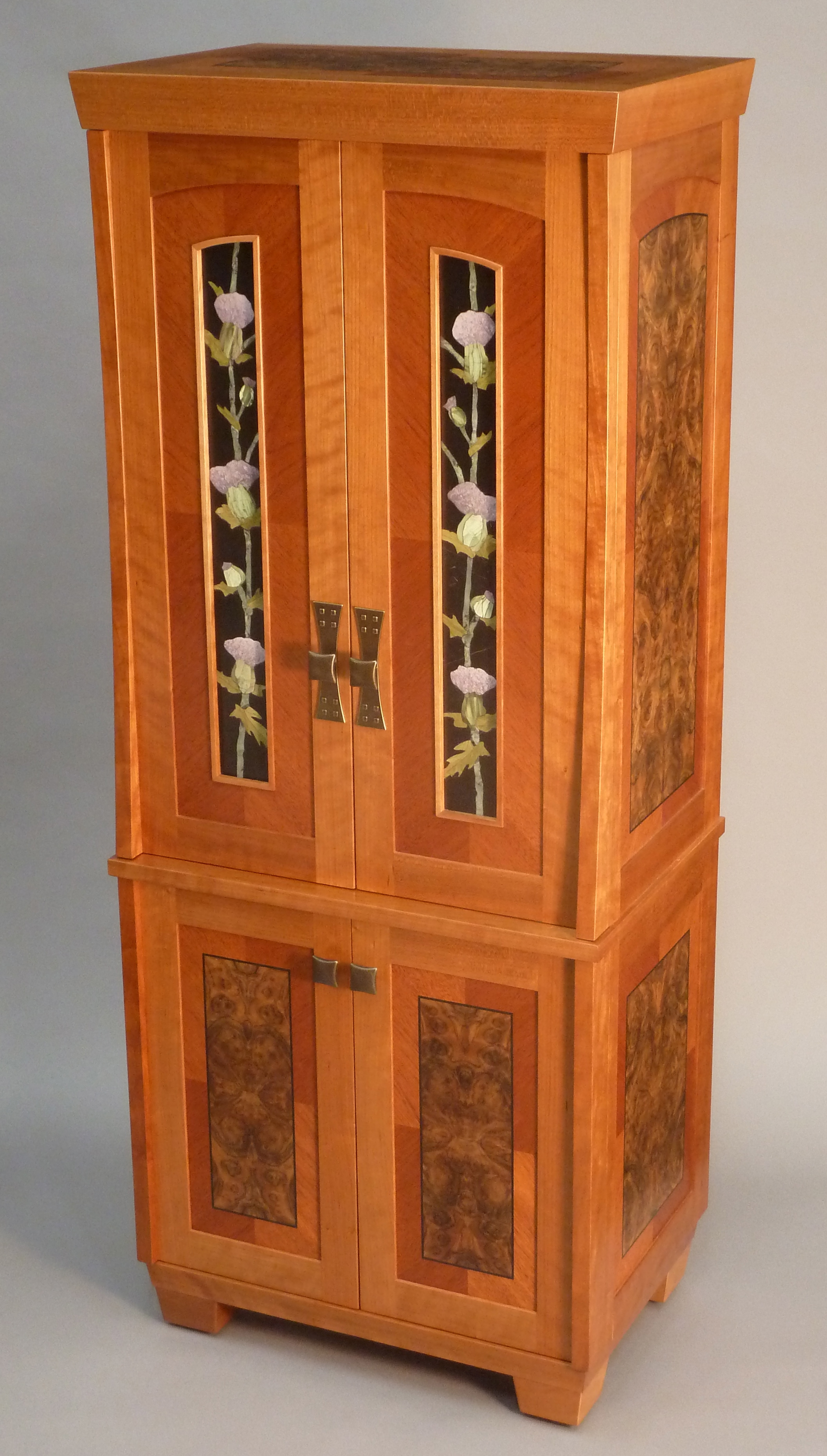 This decoratively veneered cabinet was collaboration with a student/client, for the storage of fine jewelry necklaces and a collection of wearable medallions. The casework is solid Cherry, with Mahogany, and bookmatched Walnut burl veneer backgrounds. The two upper doors have panels of Pietra Dure (stone marquetry) depicting images of the thistle plant. This piece was made with help from Andrew Prioli, Hollis Henzelberg, Kiva Weinstein-Decker, Nicklaus Josten, Michael Patterson, and a few others, in order to make this project become alive.
Materials: Cherry, Walnut burl, Mahogany, Belgian Black marble and various semi-precious stone. Custom bronze hardware
Finish: Shellac and poly-oil
Dimensions: 17" x 57" x 16" deep (43 cm x 145 cm x 40.5 cm deep)
©2012 Paul Schürch Woodwork
65. Five Turned Vessels (previous)
67. Viola de Gamba (next)