73. Birdseye Maple Bed (previous)
75. Empire Cabinet (next)
​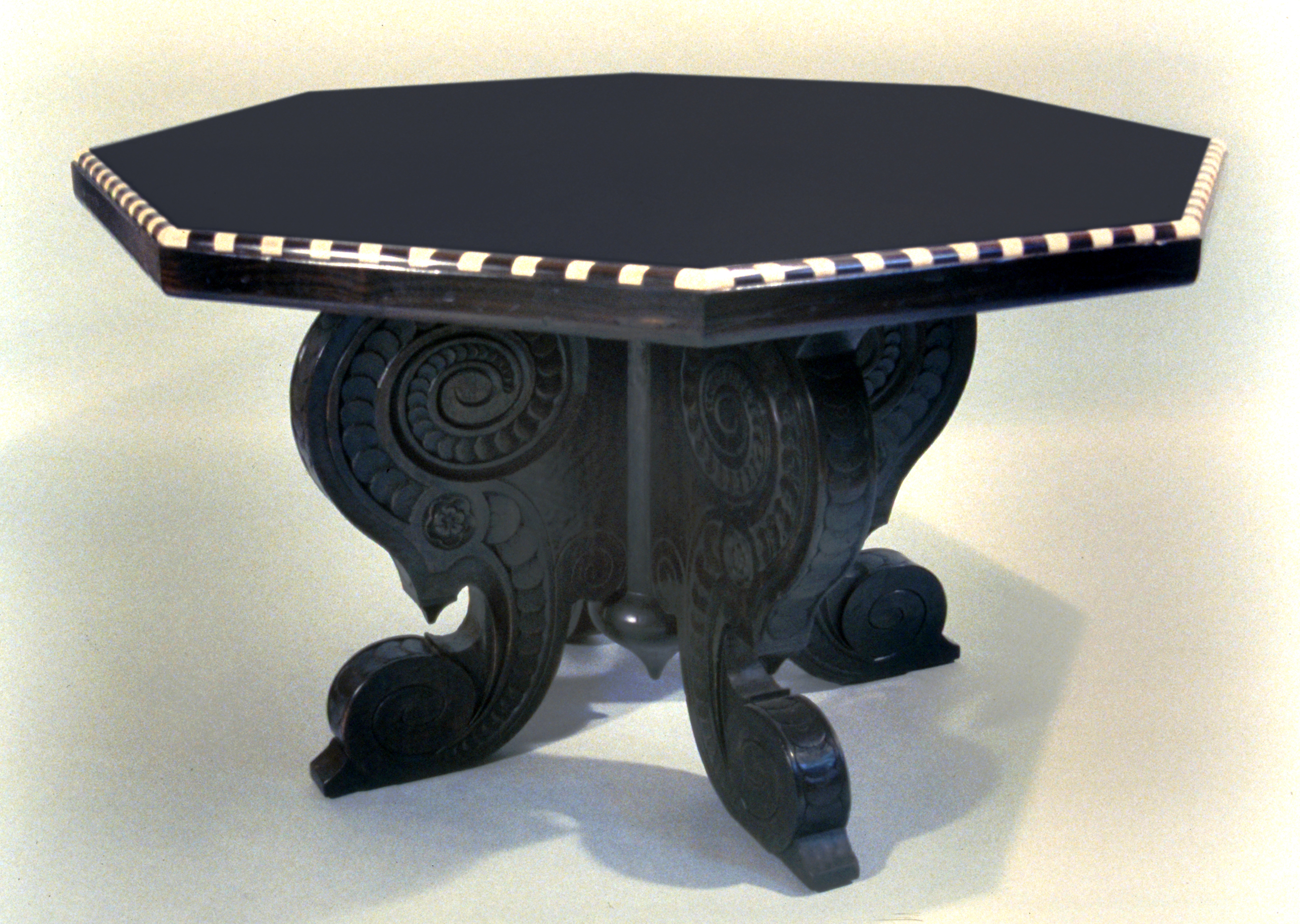 A reproduction from an early 1700 octagon shaped table, carved with floating sand dollar motif on the legs, decoratively veneered herringbone pattern, and ebony and tagua nut dental moldings around the edge. The tagua nut about 2" long, vegetable palm ivory, a natural substitute for elephant ivory.
Materials: Ebony veneer, Jelutong, Mahogany, Tagua Nut
Finish: Tung/Linseed oil, Wax
Dimensions: 54" x 30" high (137 cm x 76 cm)
©1987 Paul Schürch Woodwork
73. Birdseye Maple Bed (previous)
75. Empire Cabinet (next)