74. Ebony and Tagua Nut Table (previous)
76. Netsuke Box (next)
​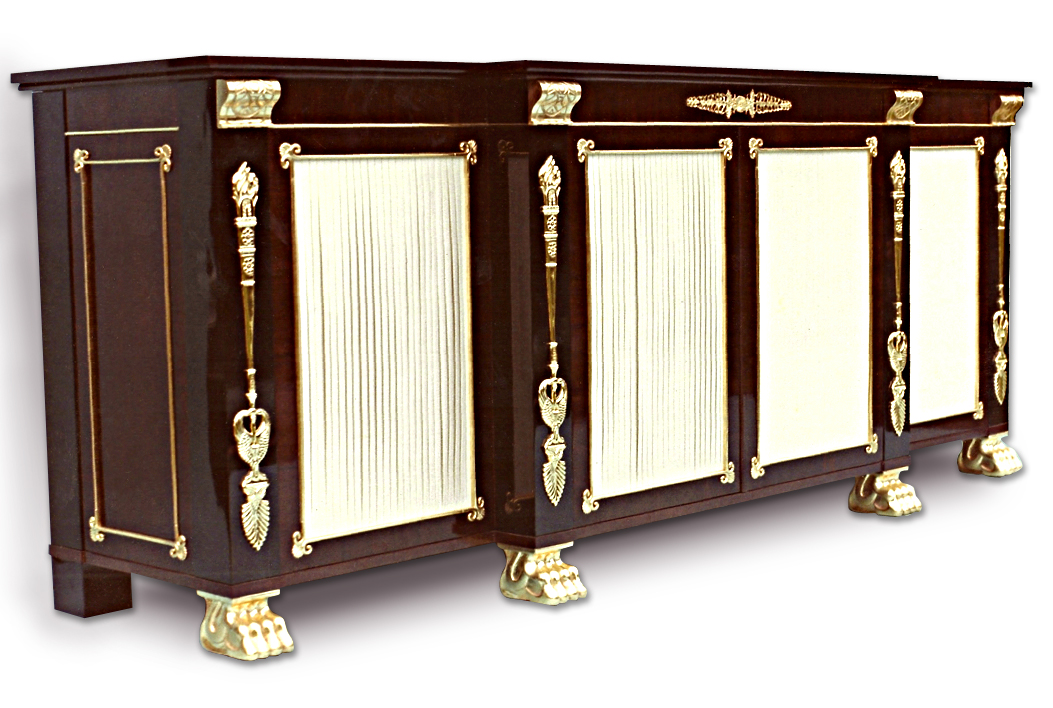 This large sideboard type piece was a traditional styled piece, high gloss hand French polished, with trimmings of raw silk door panels, cast then gold plated ormolu, and gilded carving. Its alternate purpose was to artfully conceal the motorized pop-up flat screen and entertainment center that remotely triggers its deployment out of the top surface.
Materials: Ebonized Mahogany, Walnut, Silk, Gold plated Bronze, Gold leaf carvings.
Finish: French polish
Dimensions: 92" long x 36" tall x 24" deep (234 cm x 91 cm x 61 cm)
©1989 Paul Schürch Woodwork
74. Ebony and Tagua Nut Table (previous)
76. Netsuke Box (next)