83. Loyola Plaque (previous)
85. Parrot Table (next)
​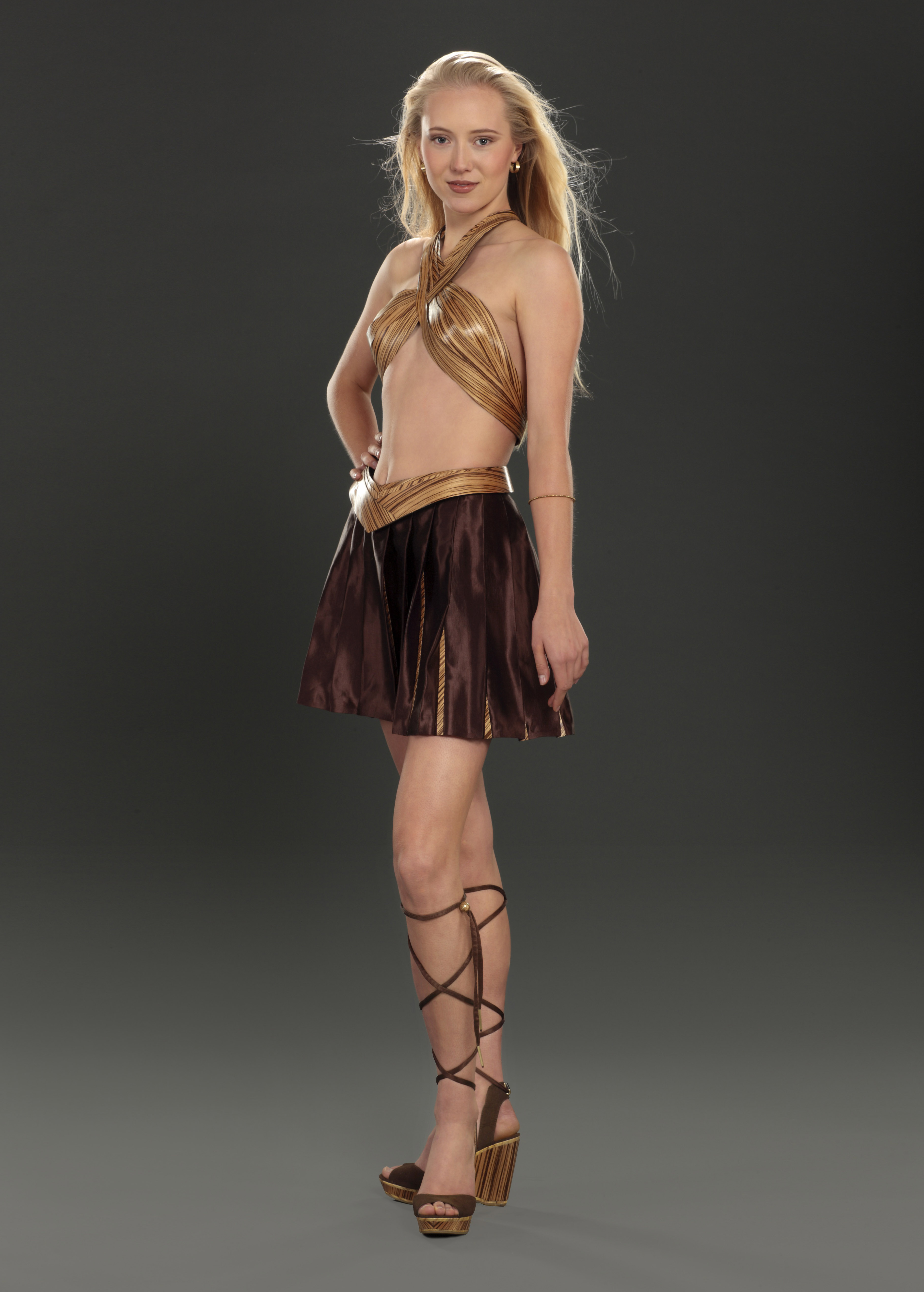 A clothing project made primarily of wood veneer, hemp/silk and brass. The top is flexible enough to conform to the body comfortably, and fastened together with custom hardware and hemp/silk lacing that allows the top and skirt to move freely without binding. The shoes were clad with veneer, and the lacing is secured with a turned bead of zebrawood and brass. This garment has traveled to New Zealand, Las Vegas and Seattle for walking different fashion runways and window displays, and has won several awards. Wesley Johnson helped make this piece, and we will be creating the next garment a full-length gown of Quilted Maple.
This was the first of several designs, shaped wood milled brass, and Wesly doing cut and sew, in time for the first runway showing of the Zebrawood 'Bustier de Bois' in March 2011.
This outfit is made with Zebrawood veneer fitted with custom hardware made from brass and recycled rosewood. The lining, skirt and laces are made from Silk-Hemp cloth. Shoes and skirt pleats are laminated with Zebrawood veneer, and a turned bead of Zebrawood with brass accents secures the silk/hemp dress lace. The whole dress weighs less than 2.5 lb, including the shoes and hardware. This was well received.This wearable art piece is surprisingly flexible and comfortable, fits well on a variety of body sizes, and the veneer bends easily for putting the dress on and taking it off. The closure system of brass 'fairleads' and silk/hemp lace is engineered for maximum movement of the torso, self-adjusting as the body moves walks or sits.
I believe this dress is quite unique and may be the beginning of something that may leave its mark in the world of fashion. Wood has a warm feel and appealing familiarity that is foreign to this world of wearable art. To achieve the perfect fit, a wooden dress would best be custom fit the client, but as you can see here, the 'Sassy Zebra' seems to fit Sarah, Maya and Jai quite well………

Materials: Zebrawood, Rosewood, Hemp/silk fabric and brass
Finish: Lacquer
Dimensions: USA size 6 ½
©2012 Paul Schürch Woodwork
83. Loyola Plaque (previous)
85. Parrot Table (next)