84. Bustier de Bois (previous)
86. Empire Buffet (next)
​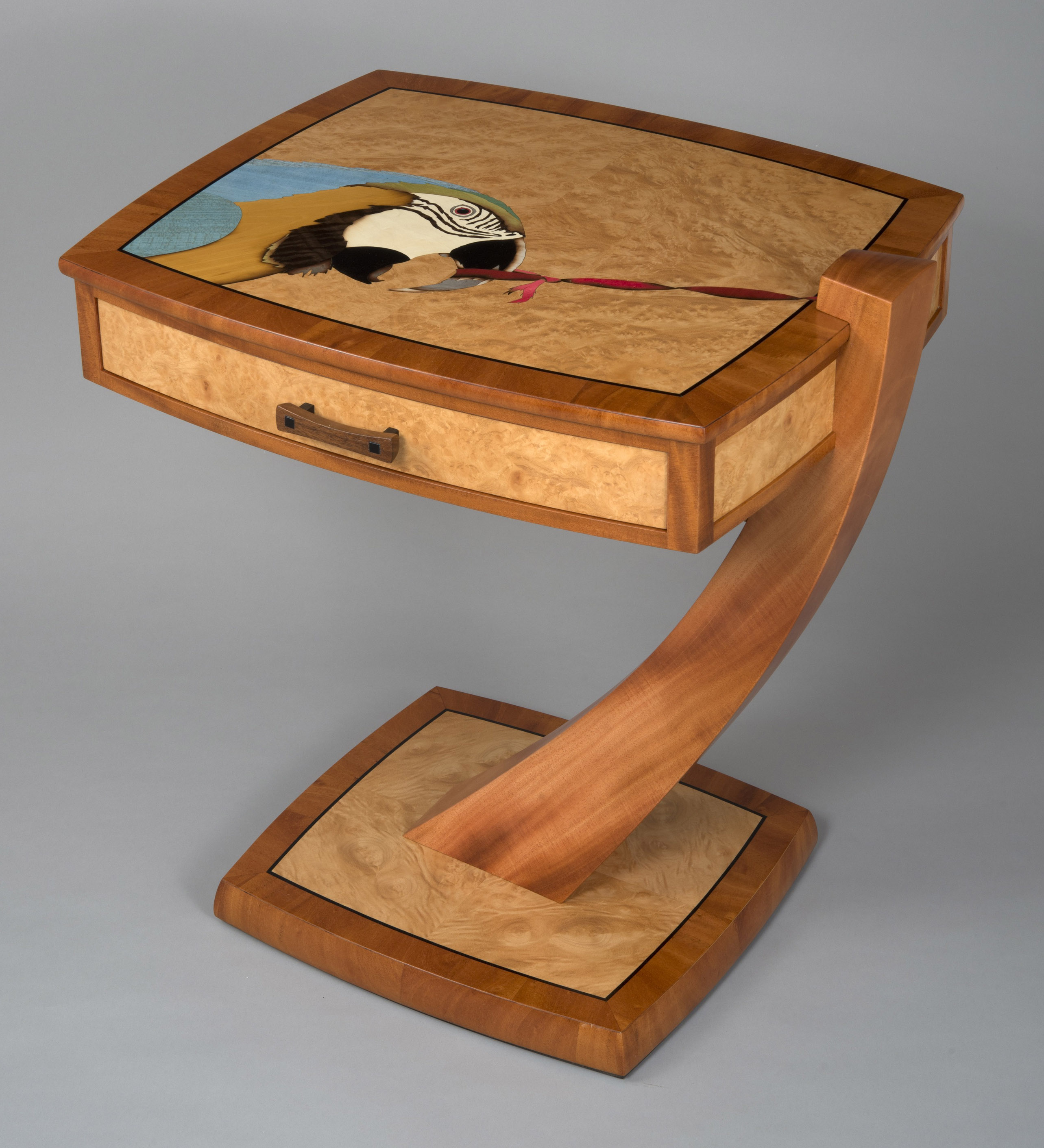 A custom side table inspired by a large imposing and slightly pissed off parrot. The ribbon disappears into the column, and reappears inside the drawer. The challenging cantilevered top appears to be barely gripped by the offset column, yet quite strong. The rare Cuban mahogany wood was milled in Hawaii, which we used to make the column, drawer components and  the veneer for the borderwork.
Wood: Cuban Mahogany, Koa, Laurel burl, and various tropical or dyed veneers
Finish: Tung oil / urethane
Dimensions: 24 x 19" x 24" high (61 cm x 48 cm x 61 cm)
©2014 Paul Schürch Woodwork
84. Bustier de Bois (previous)
86. Empire Buffet (next)