08. Lizard Brunch Table (previous)
10. Jewelry/Humidor Boxes (next)
​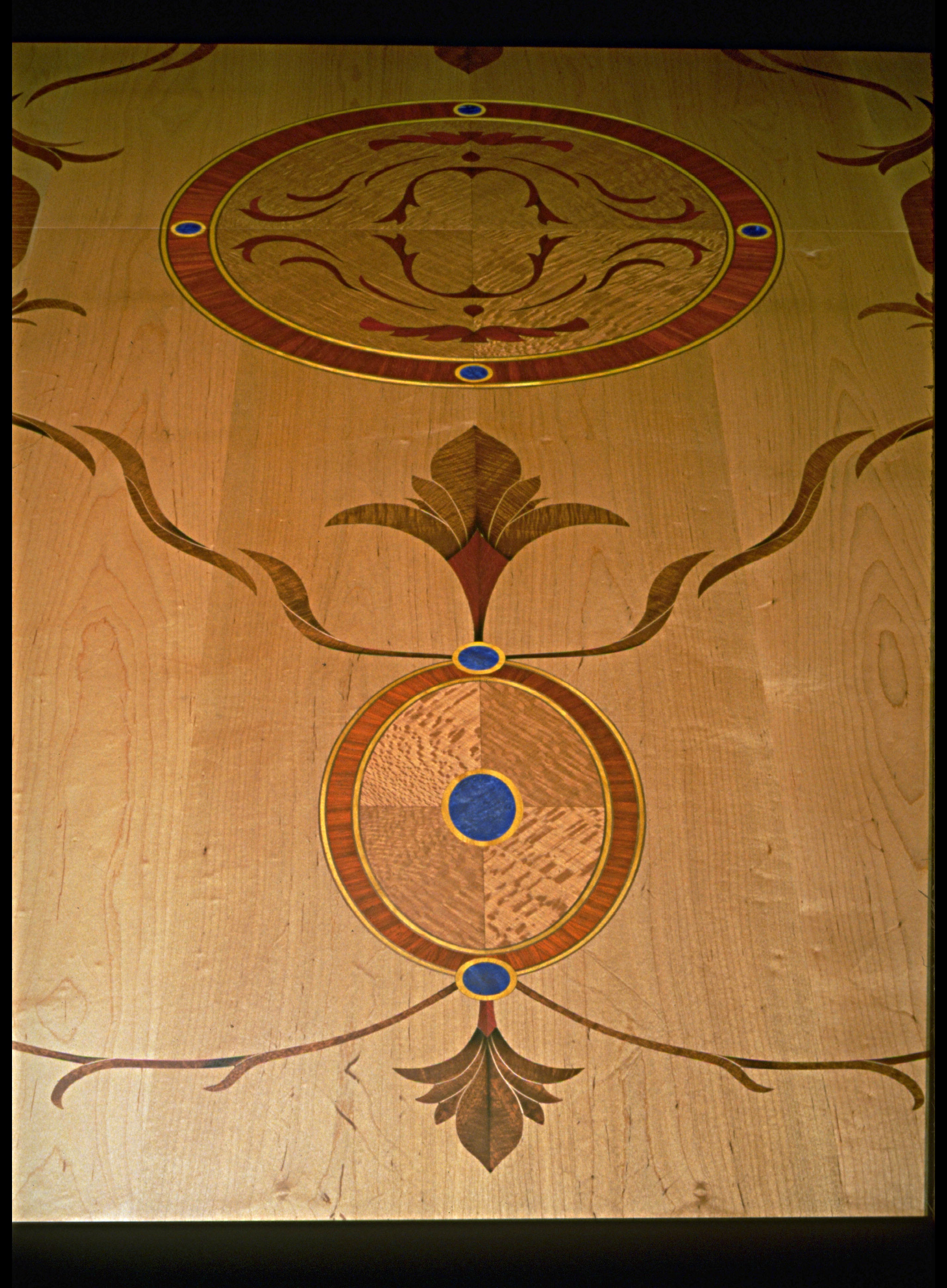 This large table has two leaves, and can extend out from 9, to 11, and to 13 feet long. It is inlaid with Lapis and exotic wood. The bold design is set off by the striking natural colors of the wood and stone.
Wood: Maple, Lacewood, Padauk, Walnut, Satinwood, Purpleheart, Fiddleback Mahogany, Cherry and White oak.
Stone: 72 pieces of Lapis Lazule (sizes ranging from 1/2″ X 1/2″ to 3″ X 2″ oval)
Finish: Lacquer
Dimensions: 30″ height x 54″ width x 9 feet, 11 feet and 13 feet long (76 cm x 137 cm x 274 cm, 335 cm and 396 cm long)
©1991 Paul Schürch Woodwork
08. Lizard Brunch Table (previous)
10. Jewelry/Humidor Boxes (next)