91. Maple Gown Art (previous)
93. Hawaiian Colab Art (next)
​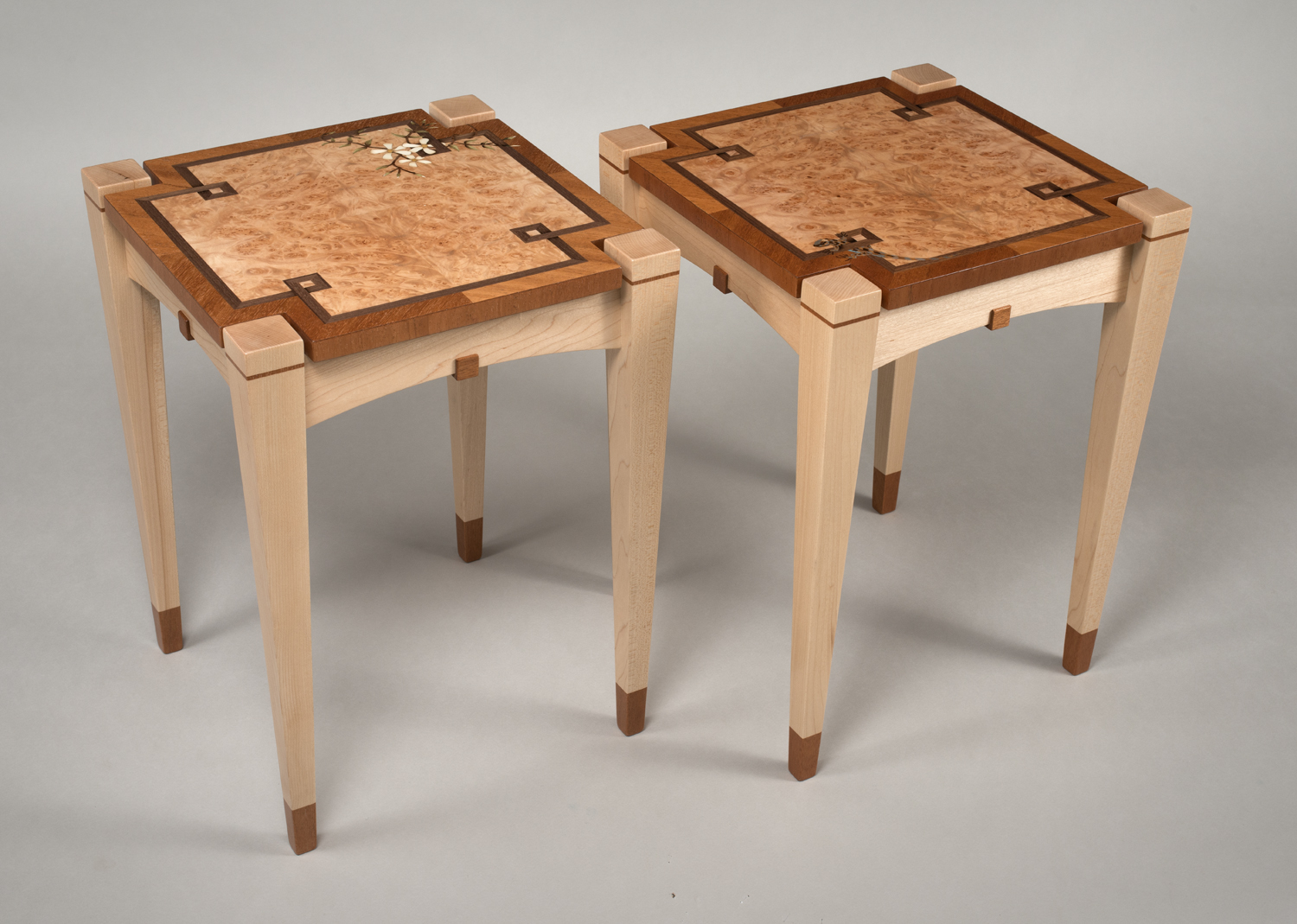 These tables were made to reflect different images and personalities within the same background structure. A keyed lattice decorative veneer work with shaded depth, dictating the design of the floating corner leg detail. The wily colorful male lizard, and a budding jasmine on the vine for the table on the other side of the bed.

Dimensions:
16" x 16" x 18" (41 x 41 x 46cm)
Woods:
Maple and Mahogany frame, Laurel, Mahogany Walnut, Holly and various other veneers.
Finish:
Lacquer
©2015 Paul Schürch Woodwork
91. Maple Gown Art (previous)
93. Hawaiian Colab Art (next)