92. Lizzy and Jasmine Side Tables (previous)
94. Hapu'u Shadow Box (next)
​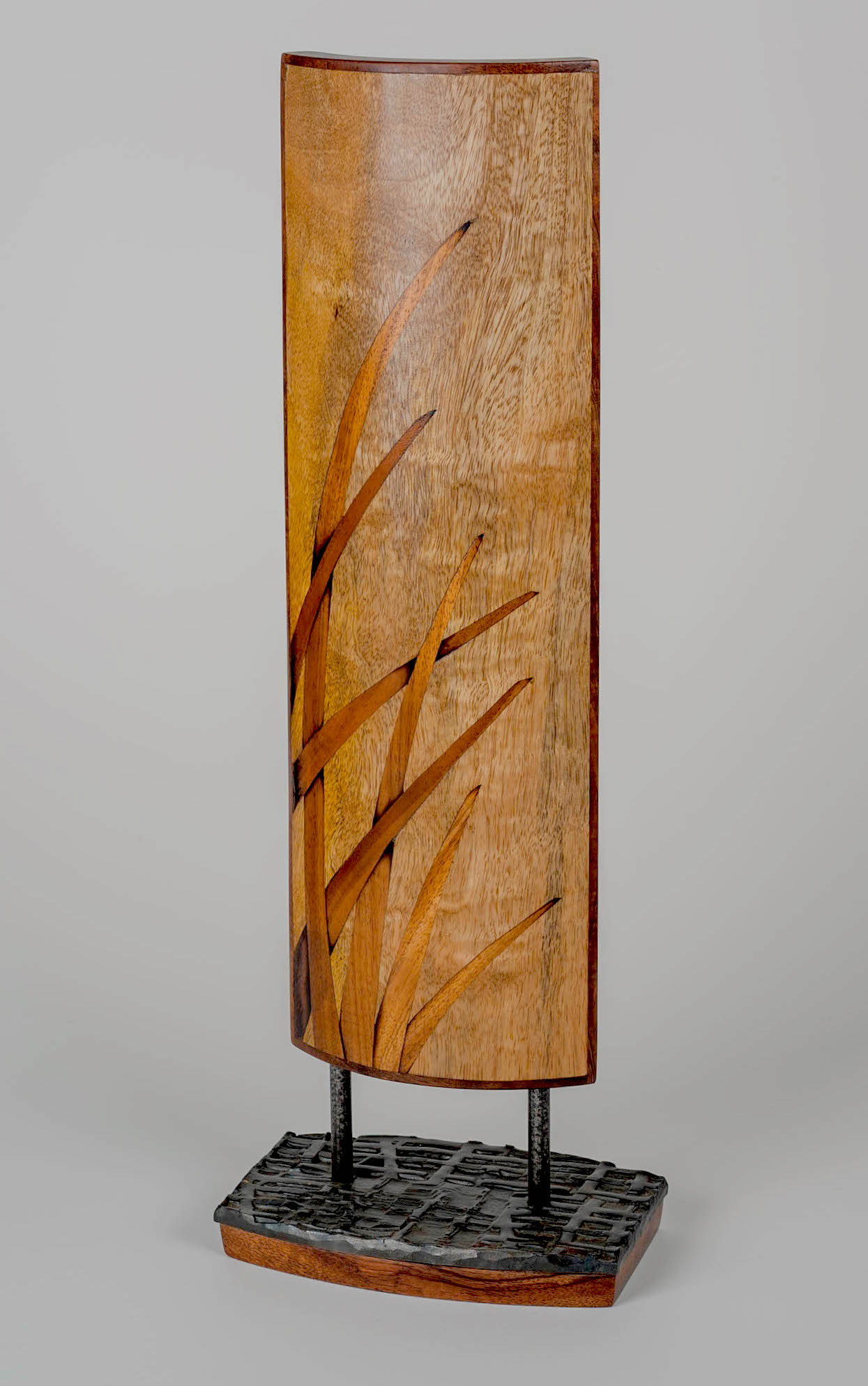 These projects were made at a collaborative art studio event held on the Big Island of Hawaii, where 35 recognized national and international artists, create collarborative artwork over a 5 day period. Finished pieces go to a gallery exposition and auction, and proceeds donated for art education.
Marquetry Sculpture
Made by Paul Schürch and Maria Cristalli
Dimensions: 5" x 4" x 18"
Materials: Mango, Koa, with a base made of metal.
Finish: Lacquer
Silver Earrings
Made by Paul Schürch and Amy Flanders
Materials: Curly Koa and Silver
Finish: Epoxy and wax
©2015 Paul Schürch Woodwork
92. Lizzy and Jasmine Side Tables (previous)
94. Hapu'u Shadow Box (next)