93. Hawaiian Colab Art (previous)
95. Polytree Art (next)
​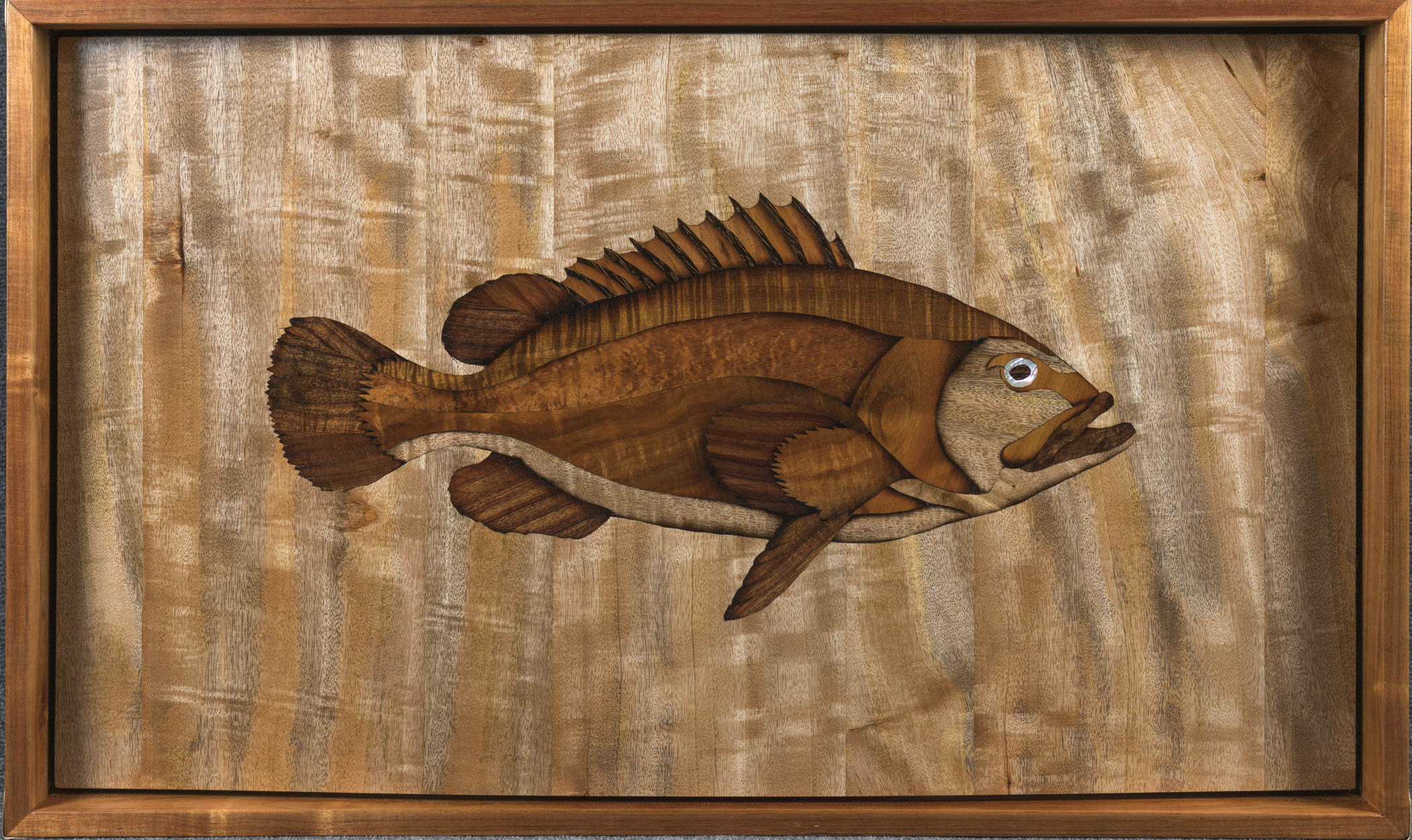 This fish image of a Hawaiian Hapu'u (grouper) is made with wood milled from solid Hawaiian stock, and mounted onto a curved panel that rests inside a shadow box. This piece highlights the beauty of the many shades and grain of Koa, and other tropical hardwoods.
The other art piece shown below utilized the cutout from the first fish image, and the detailed pyrography burning by John Mydock, of Hawaii, made this wonderful collaborative piece sell well at the auction.
Dimensions:
3" deep x 24" x 38" (7 x 81 x 97cm)
Materials:
Koa, Mango, Monkey pod, Pheasant wood and Mother-of-pearl.
Finish:
Pre-catalyzed lacquer
©2017 Paul Schürch Woodwork
93. Hawaiian Colab Art (previous)
95. Polytree Art (next)