02. Backgammon Table (next)
​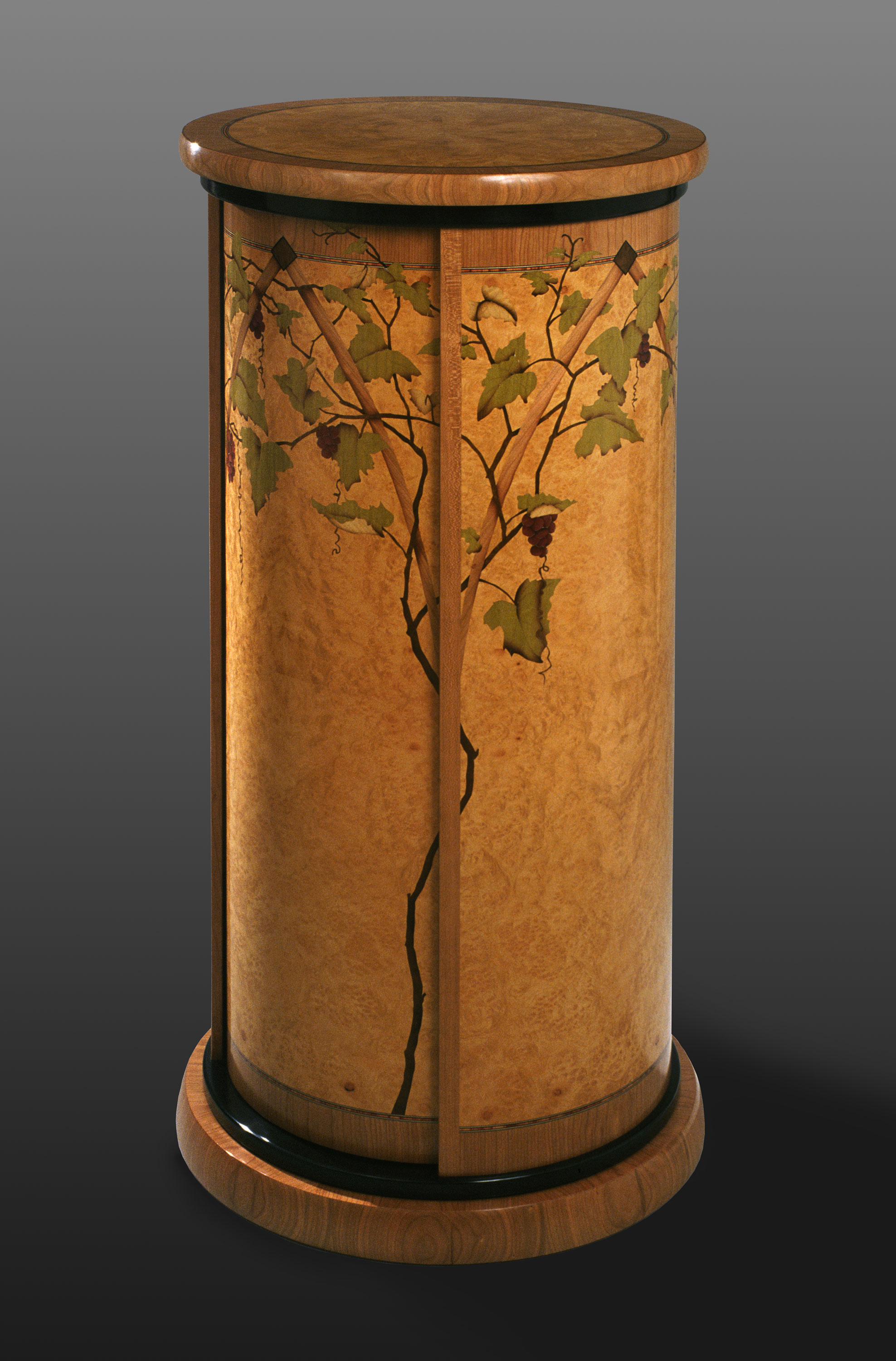 This is an interior lighted display cabinet that fully rotates to open and close opposing interconnected doors. When the spin cabinet is fully open, one can see thought the cabinet, and the matching marquetry allows the cabinet to close in either position. Limited edition of 3 cabinets.
I believe that this cabinet strikes a good balance between the ascetic and mechanical design, built to last centuries.
Wood: Cherry case and borders, Myrtle burl background with, Poplar, Imbulia, Purpleheart, Maple and Tulip wood inlay.
Electric 12V Lighting, custom metal brackets and brass work, no hardware showing…
Finish: Sherwin Williams Nitrocellulose dull rub, and black lacquer, hand polished and wax.
Dimensions: 20″ diameter x 47.5″ high.(56 cm x 120.6 cm) the two Interior shelfs are 17″ (43.3 cm) in diameter.
©2000 Paul Schürch Woodwork
02. Backgammon Table (next)