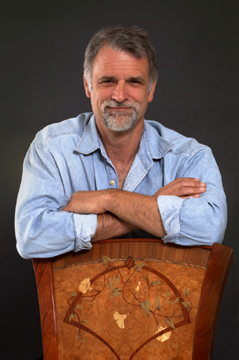 I specialize in formulating practical solutions for the furniture construction, surface decoration, art work, artistic engineering, architectural elements and art restoration trades. I find I am most useful for clients that require innovation in solving technical and aesthetic challenges that are faced by designers, architects and factories in a variety of settings.  I have worked in diverse shops and have access to talented masters of high-end residential construction, musical instrument building, yacht interiors, antique restoration, micro turning, luxury yacht interiors, surface decoration, stone, leather, metal and glass working trades, and I continue to collaborate with others to find the right look and approach for any given project, which sets the stage for creating solutions that are outside the box. Whether it be lighting systems, stone and wood inlay, mechanical design, custom hardware, diverse material combinations, I find it is all related, and each trade supports the other in finding the perfect solution that fits the particular needs of any given project.
As an educator, I have conducted seminars for the veneering industry, schools, colleges, and woodworking clubs throughout the USA and abroad. I have lectured at AWFS in Las Vegas, IWF in Atlanta, North Bennet Street School, MIT in Boston, UCSB in CA, and in England. I have worked with private and corporate clients, designers and architects and continue to collaborate with fine craftsman here and abroad to create the finest quality work possible.
Some of my past clients include: Westport Shipyard, Giati Design, Laurie Gross Studios, Becker Automotive, Quatrain, Bradywicks, FACL Inc., Getty Museum, Cleverwerx, William Daily, Kalef Alaton, C.M.Wright, Ann James Design, Santa Barbara Historical Society….
Please view my PORTFOLIO to see samples of what I have designed and created in the field of furniture making.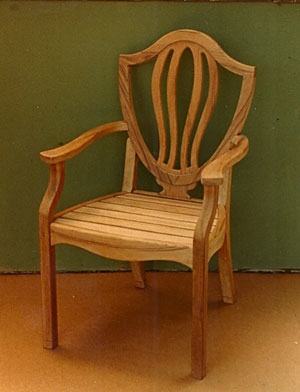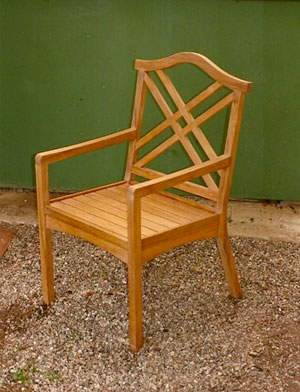 Prototype chairs for mass production in Indonesia for an International hotel chain in Hawaii,
in conjunction with Giati Designs.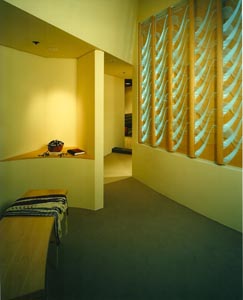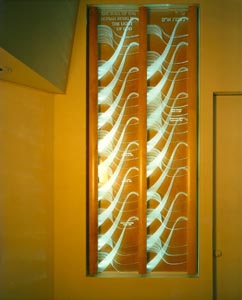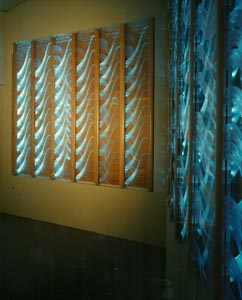 Steven S. Wise Illuminated Dedication Plaquewall System in conjunction with Laurie Gross Studios